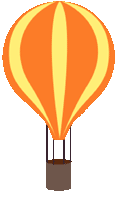 About Mrs. Burkhart
I love being a teacher, it is something that I take a lot of pride in because I care so much about the students in my class.
I have been a teacher for 11 years. Prior to becoming a teacher I worked as an adventure-based counselor for at-risk youths for 5 years. I was inspired to become a teacher during my time as a counselor. When I would go to schools to work with the children in our program I noticed how teachers had negative attitudes towards the students I was working with. The young people I worked with had been identified as "problems" and had lived fairly difficult lives. Rather than being encouraging and supportive, many of their teachers were less than accepting. I found that when I placed high expectaitons on these "problem" kids they thrived. Not only did they meet expectations, they exceeded expectations! All they needed was someone to care about them and believe in them. I knew that I wanted to be the kind of teacher these students deserved, so I went back to school to get my Masters in Teaching. I do not look at being a teacher as a job, insted it is an investment into the future.
When I am not doing things for school I love to be outside! My husband and I love to hike, climb (rock & ice), snow ski, and go backpacking. During the summertime we convert Mr. Burkhart's work van into our camper van and travel. Our dog Annabelle loves to go with us, and we love having her as our companion. She is thirteen years old, but still acts like a puppy.