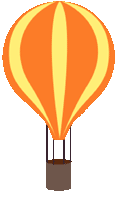 Special Instructions
Below you will find our weekly assignments. What is listed below are the same coversheets that are on the hard copies of their assignments. The hard copy packets are identical to what is available for students on Google Classroom if they would like to utilize the online versions of their assignments.

I planned as if we would have been in school and avoided "busy" work. My goal was for assignments to meet the standards that would normally have been covered so that students would not lose any ground.

Student work will be graded

. I will be lenient, fair, and allow revisions. By doing true independent studies it will help ensure we end the school year as scheduled.

I would

highly encourage students to use Google Classroom

. I understand that the technology can be a little intimidating and certainly understand wanting to use the paper versions. I do not want to add any undue stress during this time, so do what your family needs to do. The benefit to having your kids on Google Classroom is that I can provide feedback and take some of the pressure off parents. I like to see what students are doing so that I can provide support.
Assignments to please do on Google Classroom

:
Assignments I would highly encourage on Google Classroom

:
Measurement Performance Coach

Measurement Test

Classify 2D Shapes Performance Coach
Students should keep up with their work and not get too far behind, but I am giving everyone until 4/20/2020 to get these assignments complete

. Please keep in mind I will not be as available during Spring Break to help though.
Weekly Assignment for March 16-20
*Links are highlighted in yellow.
​
ELA
MATH
SCIENCE
SOCIAL STUDIES
Weekly Assignment for March 23-27
ELA
MATH
​
SCIENCE
SOCIAL STUDIES
Weekly Assignment for March 30 -April 3
ELA
MATH
SCIENCE
SOCIAL STUDIES